Dental Clinic in West Mississauga, Clarkson & Oakville
905-822-1931
2425 Truscott Drive, Unit 17 (the Park Royal Plaza) in Mississauga, Clarkson, L5J 2B4
Our goal is to provide high quality dental care in a friendly, informative and relaxed atmosphere.
---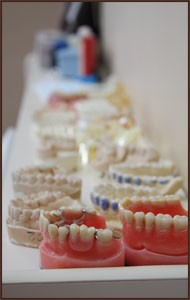 Appointment times are reserved exclusively for you and the doctor/hygienist. If the need arises to change an appointment, 48 hours notice is required. Failure to comply may result in a $25.00 charge.
We are happy to assign benefits to the insurance company on your behalf. We will do our best to find out the details of your plan but all balances are due at the time of service unless prior arrangements have been made.
Most dental insurances are accepted- please inquire prior to your first appointment for further details.
Please note: We take pride in our ability to stay on time and see everybody at their scheduled appointment times. However, dental emergencies and other delays do occur and we ask for your forgiveness and patience at these times.
All information provided on this site are for educational purposes only. Should you be interested in learning more or inquiring about any dental procedure please contact our office.
Before any medical procedure is preformed, a full assessment and consultation is required to assess your expectations and the appropriateness of the procedure for meeting your goals.
---
Privacy:
We respect your right to privacy. Information collected through our website will not be shared. You may unsubscribe from our eNewsletter at any time through the link in each monthly issue. For any details regarding our privacy policies please contact our office.
---
Please feel free to contact our office with regards to any of Our Policies.